SOCIAL TIME
Our horses are always turned out in groups to have social time together and be with other horses.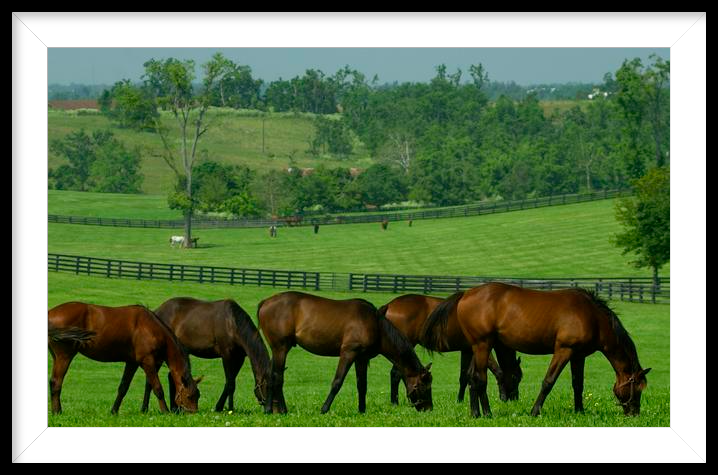 Our horses are stabled at the Illinois Horse Park in Triumph, Illinois. They receive daily turnout onto a 40 acre grass field and have open shelters so they can come in free of choice out of the hot sun, rain, or cold weather. We take pride in offering the best for our horses.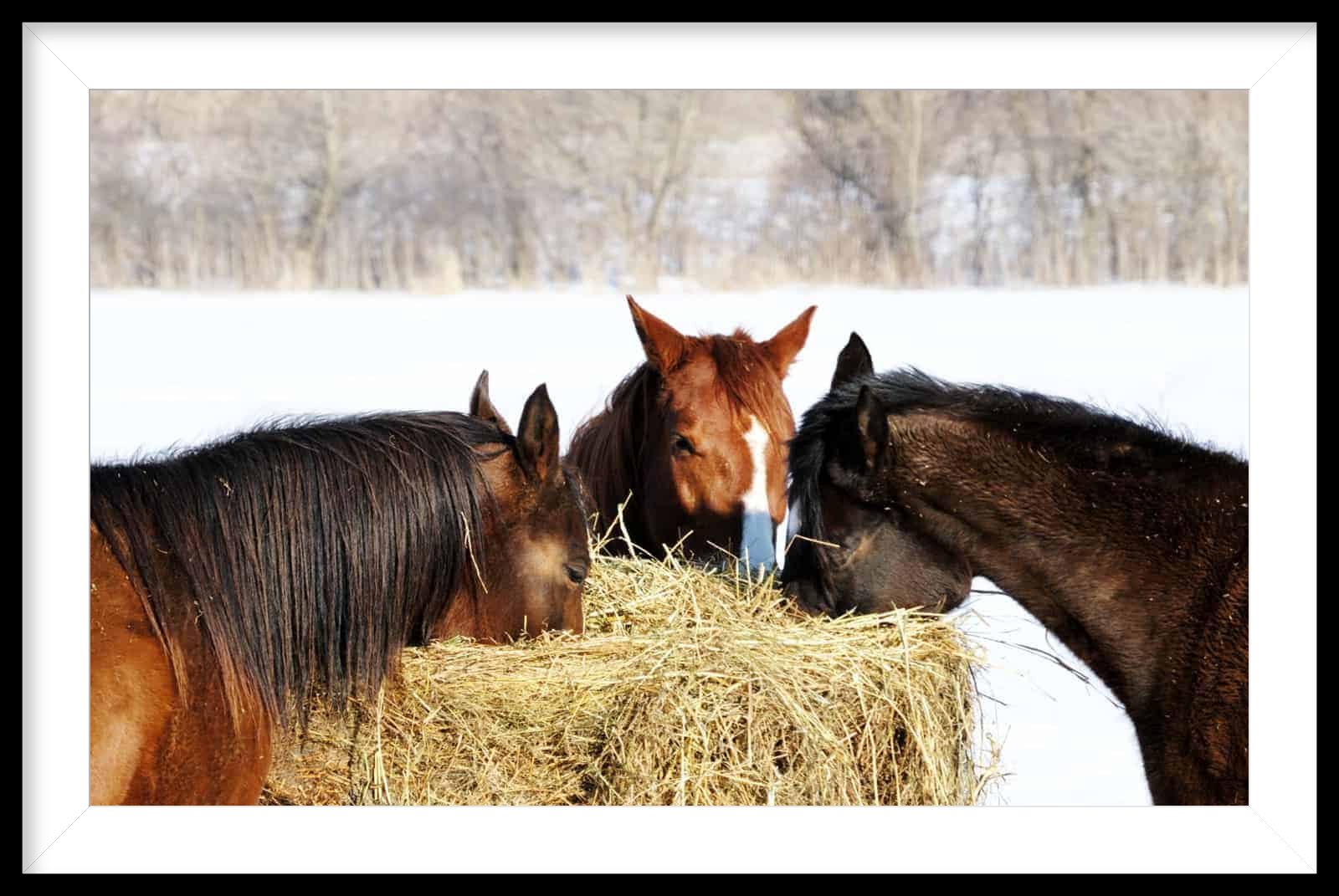 Our horses diet consists of grass from pasture grazing, grass/alfalfa hay and grains that is baled at the Illinois Horse Park. They are supplemented by free choice salt mineral blocks and are hydrated by freshwater troughs.
NOBLE HORSE FARRIER SERVICES is our horse shoeing provider. Our horses hooves are managed by our Farriers whom are licensed from Midwest Horseshoeing School in Illinois. We specialize in hot shoeing, dressage horses, carriage horses, corrective shoeing and hunter/jumpers.